We provide consistent support for the entire process of cosmetic business.
We have licenses from the Ministry of Health, Labor and Welfare in Japan to import cosmetics from overseas and support your cosmetic business with importing, manufacturing and selling cosmetics.
Our service begins with an import availability check for overseas cosmetics. We can also conduct a pharmaceutical analysis if you wish to ensure the safety of the product. We also offer legal surveys based on the Pharmaceutical Affairs Law and regulatory checks for advertising expressions.
In addition, our unique scheme is excellent in both quality and cost, and we help you find the optimal solution in the cosmetics-related business regardless of whether it is made overseas or domestically.
Business Workflow
We offer services from market research to after-sales follow-up after product delivery.
It's also possible to request specific operations.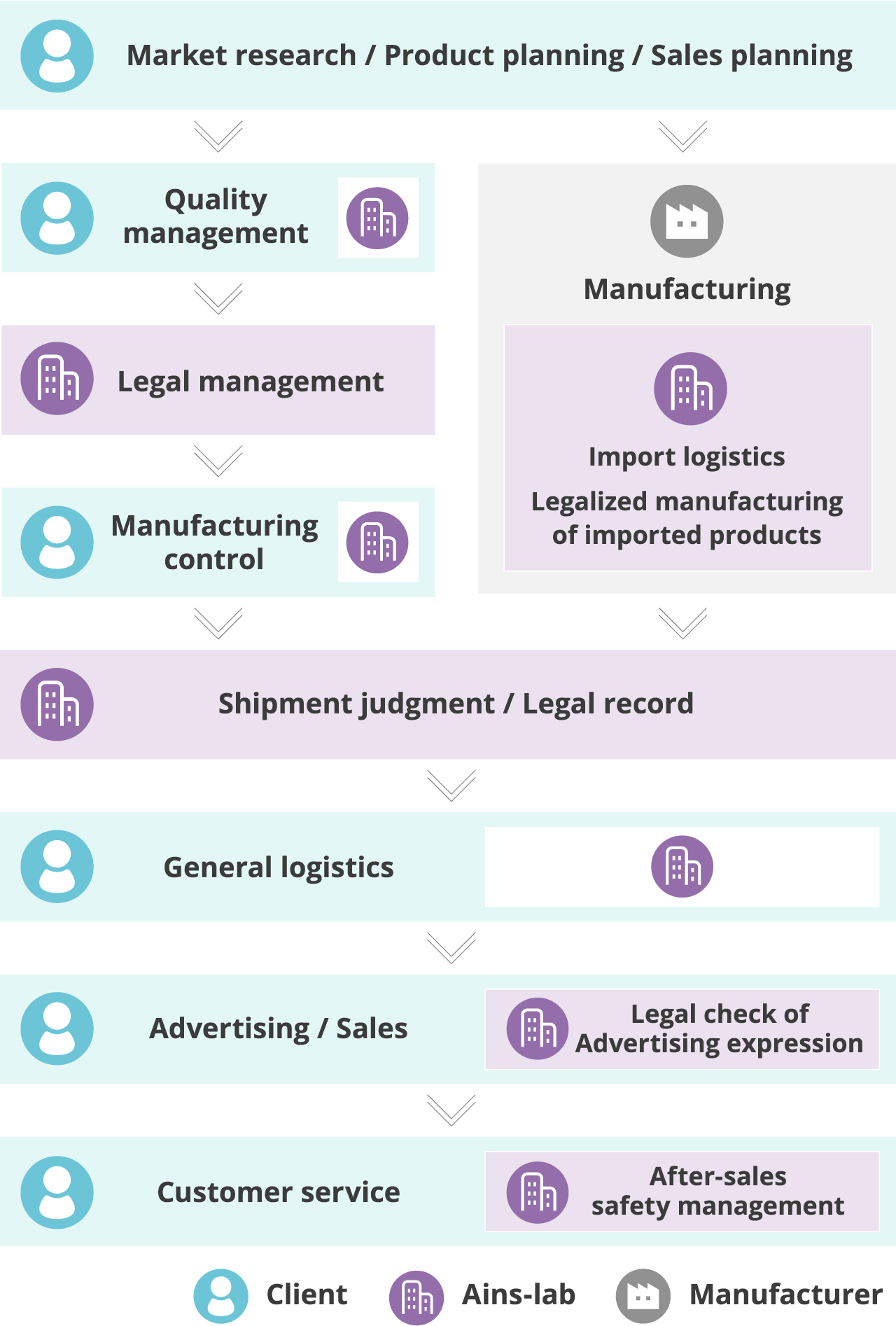 What we can offer with an online legal investigation
Except for on-site work that occurs in the manufacturing process, we can handle analysis and advertising expression surveys online in a non-face-to-face manner. We will provide the same quality of service as face-to-face to customers far away.